Suat, the training camp in Mittersill is nearly over. How satisfied are you with the work the team has done?
I think the entire team put in a good effort and we were all fully focused on the tasks at hand. The training session on Wednesday was especially intense. To end things off, we still have two upcoming friendlies against Alanyaspor and Villarreal. We want to implement what we've been practicing as much as possible.
What priorities has David Wagner set out in the previous sessions?
We worked a lot on transitions and counter-pressing. When we win the ball, we want to quickly play it forward. However, we can't be too hasty when we do so. If there's no other option, then we need to play the ball around the back until things have calmed down on the pitch.
We worked a lot on transitions and counter-pressing.
You returned to training a bit later than some of your teammates, following the U21 Euros. Have you been able to make up this deficit?
I'm finding my way back into my rhythm. I'll do extra running practice after the training sessions, when most of my teammates have already left the pitch. I can feel how that is helping me improve.
Was the final against Spain the biggest game of your career so far?
It was definitely a big game, but maybe not the biggest. It's difficult for me to look back on my career and give it a concrete rating. After all, I was able to feature in several important Champions League matches last year.
Which moment outweighs the other: the disappointment of losing in the final? Or pride in having won a silver medal as well as qualifying for the 2020 Olympics in Tokyo?
I think we as a team can all be proud of our performance. Of course we would have liked to have won the final, saying otherwise would be a lie. But, having sealed our ticket to the Olympics is also a big accomplishment. I hope that I'll be selected for the squad again next summer. I'm the right age to still be eligible to play.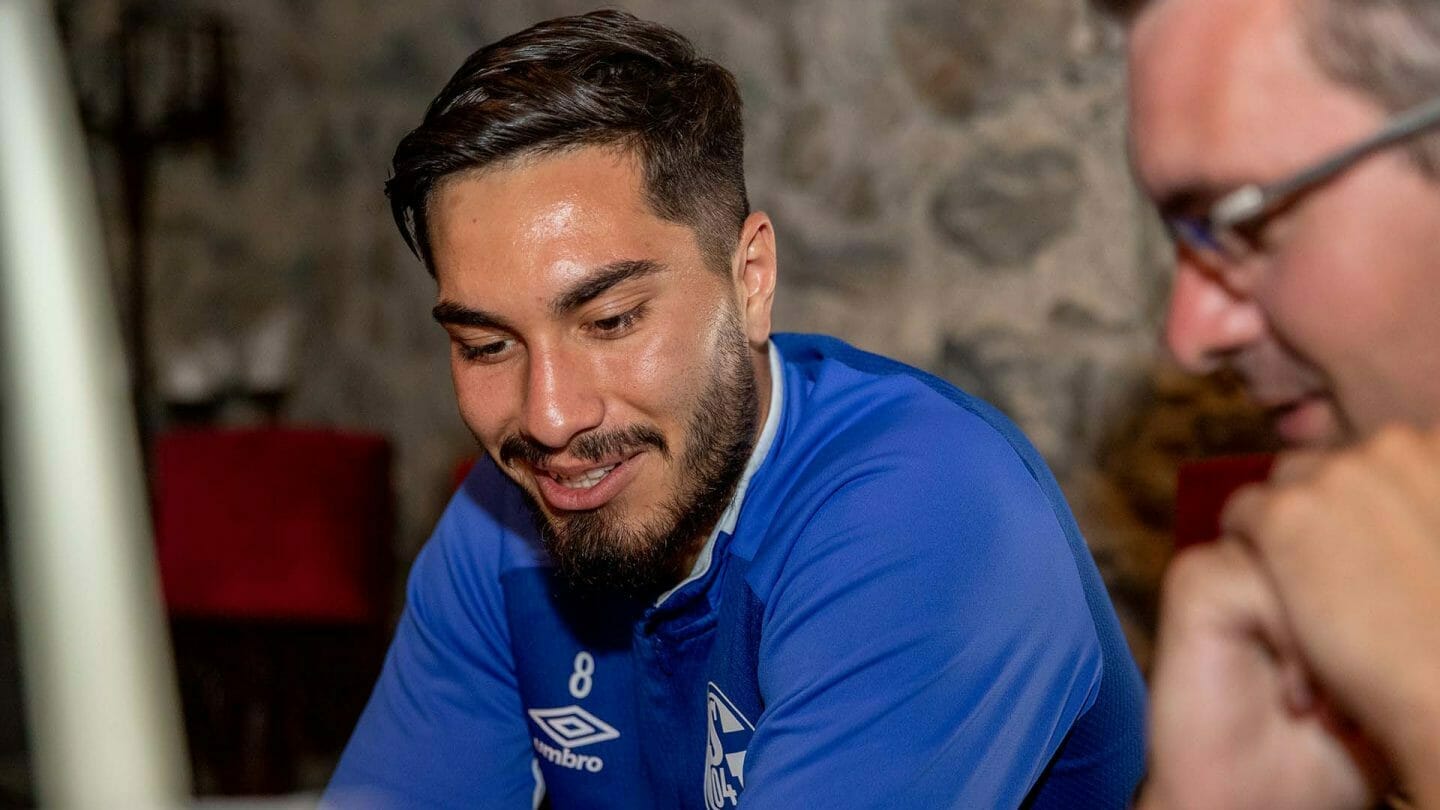 Do you think that you matured even further at the U21 European Championship this summer?
Definitely, it is a very special feeling to play at such a prestigious tournament. It was a great experience and I have certainly developed further as a player as a result of it.
How would you summarise your first season at Schalke?
Of course in advance, I would've hoped we would finish the season higher up in the table. It wasn't an easy year for me personally. I'm still young but it was the first time I played further away from my family and it was also the first time I have lived on my own. Things also didn't fully go our way but fortunately we managed to avoid the worst possible scenario.
What do you want to achieve this season?
You can answer this question yourself. We want to perform better compared with last season.
It wasn't an easy year for me personally.
You haven't been able to celebrate a victory so far this pre-season following friendlies against Norwich City, FC Twente and Bologna. How much significance do these results have?
Of course a couple of victories would've been nice but the things you learn from friendlies are more important. You cannot forget that just like myself, some of my teammates have joined the squad late following international duty this summer, including Weston McKennie and Alexander Nübel. They haven't played as much due to their late arrival for pre-season. I would therefore not overestimate these results.
A week on Saturday, the Royal Blues return to competitive in action with the trip to Regionalliga side SV Drochtersen-Assel in the DFB-Pokal first round. What are your thought on this match?
We are the favourites and want to have this role. We have to progress. I think the DFB-Pokal is always the toughest as everyone is expecting you to progress. We have to approach this match with full concentration, aggression and determination. We should also try to score a quick goal.