Cedric, a year ago you were introduced as a new signing here in Benidorm. How has your first twelve been?
Cedric, a year ago you were introduced as a new signing here in Benidorm. How has your first twelve been?
Positive. The coach explained his plans to be before I signed here. I knew that I wouldn't get that much game time in the first few months. I had to get used to the higher standard of football in the Bundesliga. I feel that I have developed as a footballer and as a person. The only real negatives were getting injured. On several occasions I have been close to playing a bigger role here – but then I kept getting injured.
How did you manage to motivate yourself during those times?
It was very annoying. After my injury was diagnosed in October I was very sad as I knew I wouldn't be able to show what I am able to do for a while. I quickly started looking forwards and worked hard with our rehabilitation coaches, so that I was fit again as soon as possible. Thankfully I have no more pain.
Have you ever experienced such an injury crisis like we had? Almost all of our attackers were injured at one point.
No, that was completely new for me too. The injuries came really thick and fast. Hopefully we will stay injury-free in 2019.
The coach has always got behind me.
Domenico Tedesco holds you in high regard and has said several times that you have an in-built GPS system. How important is his confidence in you?
As a player it's nice to hear that. It has a good effect on you. The coach has always got behind me and I want to pay back that support on the pitch. I now know the time has come to do this. I work hard every day in training so that I get the chance to play and finally score my first Bundesliga goal.
You were the top scorer for the U21s in the Euro Qualifiers and have scored eight goals in eight internationals so far. When will the fans see your first goal in a Schalke shirt?
I hope that it will come very soon – we have waited long enough now. I don't want to put myself under too much pressure. If I can help the taem with my movement then that is also a good thing, although goals are the most important thing for a striker.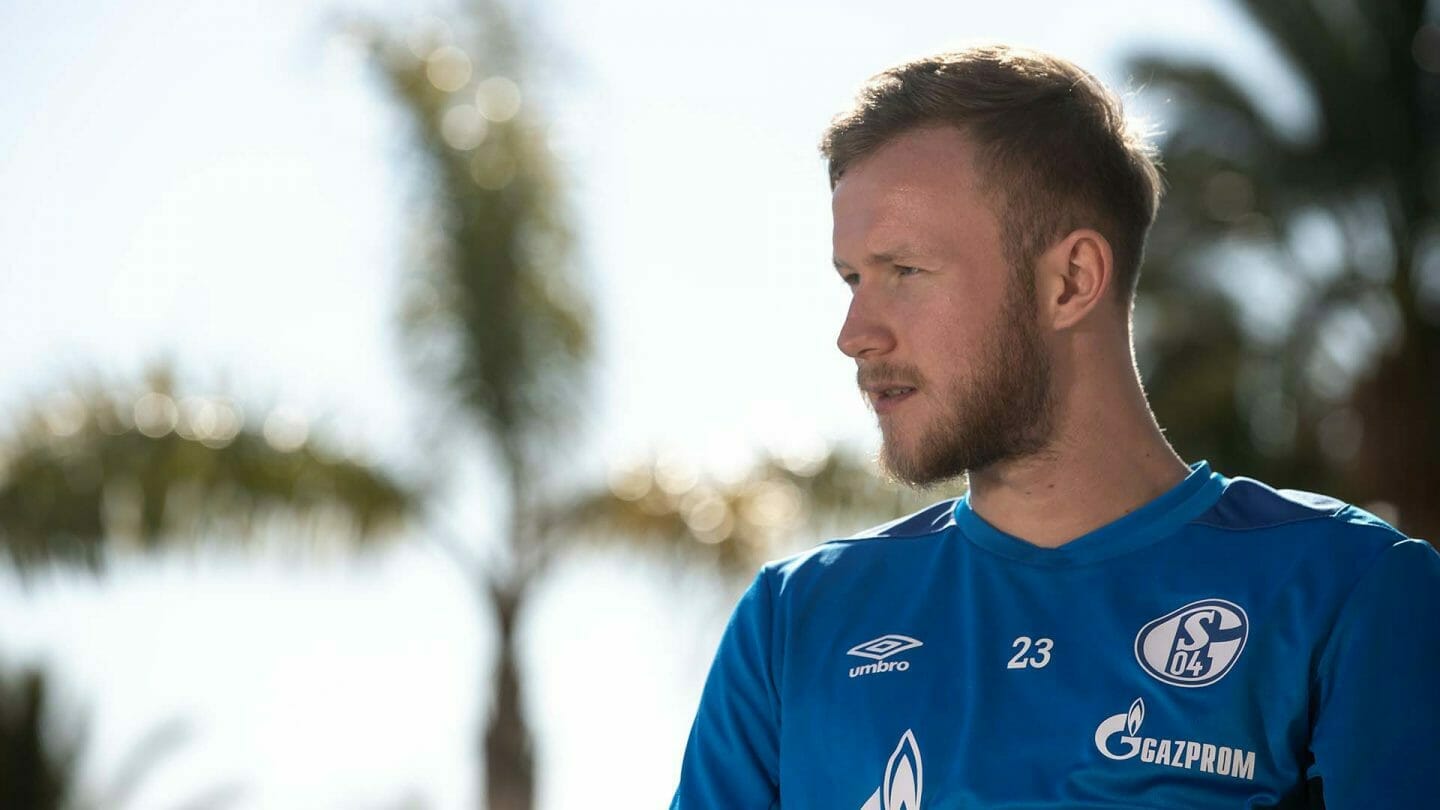 You scored on Matchday 5 in Freiburg – but the goal was ruled out for offside. What was going through your head after this?
It was a shame. It would have been a dream start to my Bundesliga career as that was my first start and the goal would have been after just four minutes. I celebrated for a second, before realising that the goal didn't stand.
You are currently preparing for the rest of the season in Benidorm. Do the players look forward to these kind of training camps?
The conditions are perfect – we have great weather and have some lovely food. I cannot lie and say that I am happy to be away from home and my family right now. The time in Benidorm will do us good though. We are working hard so that we can gain more points in the second half of the season.
What do you get up to off the pitch in the training camp?
I like to read a bit, as well as watching series on my tablet. At the moment I am watching "the Blacklist". Obviously I speak with my family on the phone too.
We are all excited for the game.
On Friday you will face KRC Genk in a friendly. Will the game against the Belgium leaders be the highlight of the training camp?
Absolutely. We are all excited for the game. They are a good team who are playing well back in Belgium. It's a strong test to have.
Next weekend you face VfL Wolfsburg in the Bundesliga.
We want to start well. Obviously we have the first half of the season in the back of our heads, but we want to start afresh. We only have one aim for the game: to win the three points in our own stadium!