Suat, you are currently in Benidorm preparing for the rest of the season. What are you guys focussing on in training?
There are several things which we need to improve. In our first few sessions we have been working on our build-up play. We want to play good football – which we didn't manage to do in the first half of the season. Since the start of the season we have played too many long balls. Our aim is to start building things up better from the back. We have the players to do this as well.
How did you prepare for the training camp?
All the players received their own individual training plan after the Stuttgart game. I carefully followed it and did a few more exercises to ensure that I came to Benidorm fully fit. I have done more than the basics for my strength.
Since the start of the season we have played too many long balls.
Did you have any problems with any of the exercises? You were taken off injured in the last game in Stuttgart.
I collided with Marc-Oliver Kempf and was a little bit dizzy and sick afterwards. I tried to carry on, but quickly realised it was more sensible to come off. For the next couple of the days, my head was still a bit sore, but after that it was fine again.
What did you do during your time off?
I spent a week in Istanbul– it was good to switch off there. After that, I spent a few days with my family in Bingen. I couldn't celebrate New Year's though, as I was ill in bed at the time. Thankfully I'm healthy again now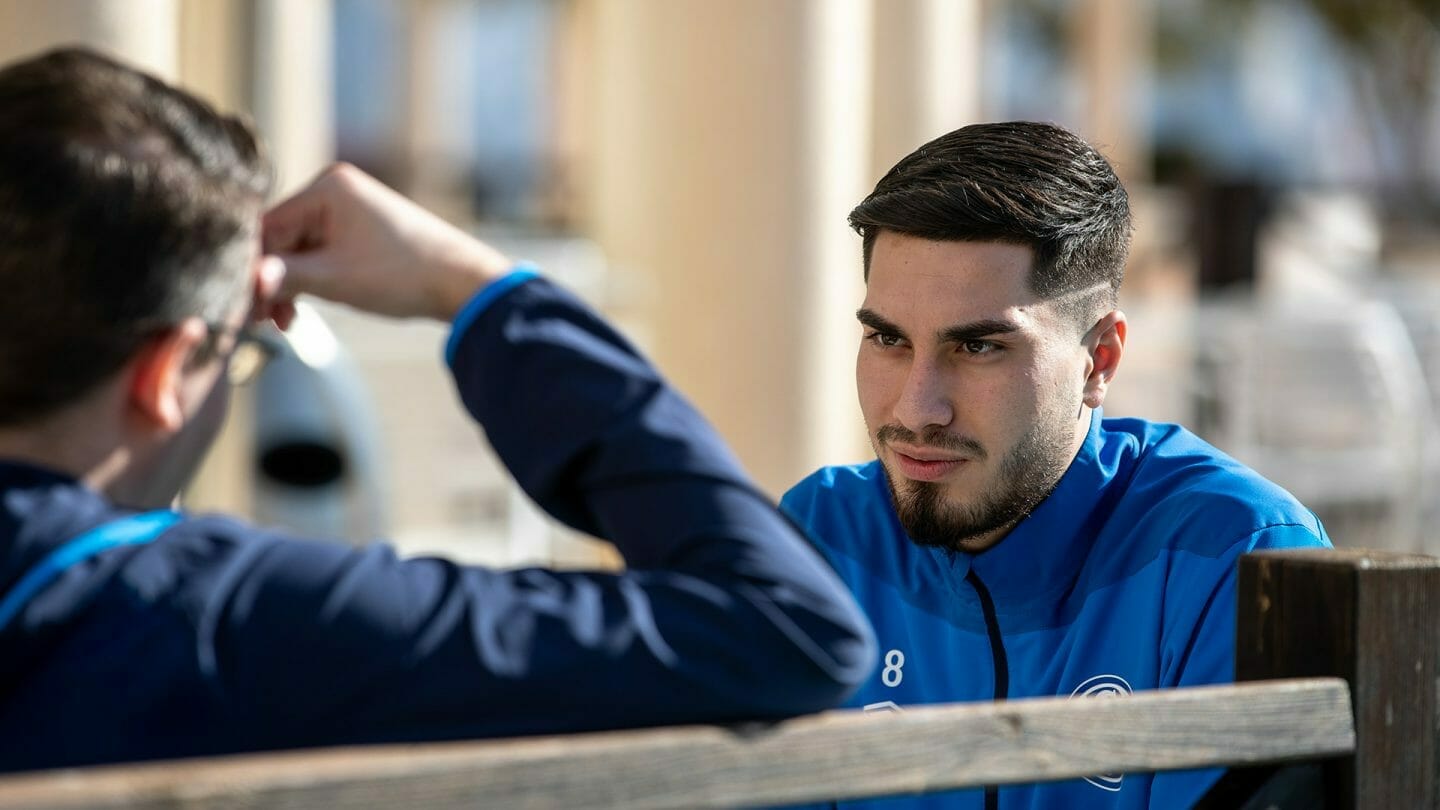 Did you use the time off to reflect on your first six months at Schalke?
Obviously we had all hoped that the first half of the season would go a lot better than it did. Nobody thought that we would start with five straight defeats. We had to forget that – we couldn't do anything about it once it had happened. I'm certain that we will show our true colours soon.
How important was the 3-1 win in Stuttgart just before the winter break?
It did us good to go into the break on the back of a good result. The match itself wasn't easy – they needed the points as badly as we did. Both sides were under a lot of pressure. Ultimately, we put in a good team performance. I would also like to praise Ahmed Kutucu. To stay so cool in front of goal and put us 3-1 up was something that not many players could do in only their second Bundesliga game.
Our aims are to play better and get more points, as well as to climb the table.
What are the sides goals for the rest of the season?
To play better and get more points, as well as to climb the table.
What about your personal goals?
I would like to contribute more to the team's success by playing better and being more dangerous in front of goal. I need to improve that side of my game.
Your season will go on longer than usual, as you will almost certainly be playing in the U21 European Championships in Italy and San Marino in the summer. Are you thinking much about the tournament?
Honestly, it's not on my mind right now. At the moment I am fully focussed on Schalke and our forthcoming matches. If I play well for Schalke, then I have a great chance of being called up for the Germany squad.