Weston, after your well deserved holiday following the Gold Cup you returned to pre-season for the start of the Mittersill training camp. How fit do you feel?
I'm feeling good, but I'm not fully fit yet. That is totally normal after a long break though. I have had another week and a half of training and feel fitter every day. Our coaching staff work very hard with me and have created a special program to get me to 100% as quickly as possible. In Mittersill, for example, I completed a few extra training sessions with the fitness coaches.
Will you be ready for when the season starts?
That is the aim. I want to help the team and I am fired up for the season.
At the general meeting a few weeks ago, there was loud applause when Jochen Schneider announced your contract extension. Why did you decide to extend your contract until 2024?
The club approached me and I was immediately taken by the idea. My initial contract ran until 30 June 2022. It was not a difficult decision for me. I owe a lot to the club, I turned pro and I feel really happy here.
 Have you already spoken with your new head coach David Wagner?
We have spoken several times. He is a good guy and suits Schalke. I'm looking forward to working with him.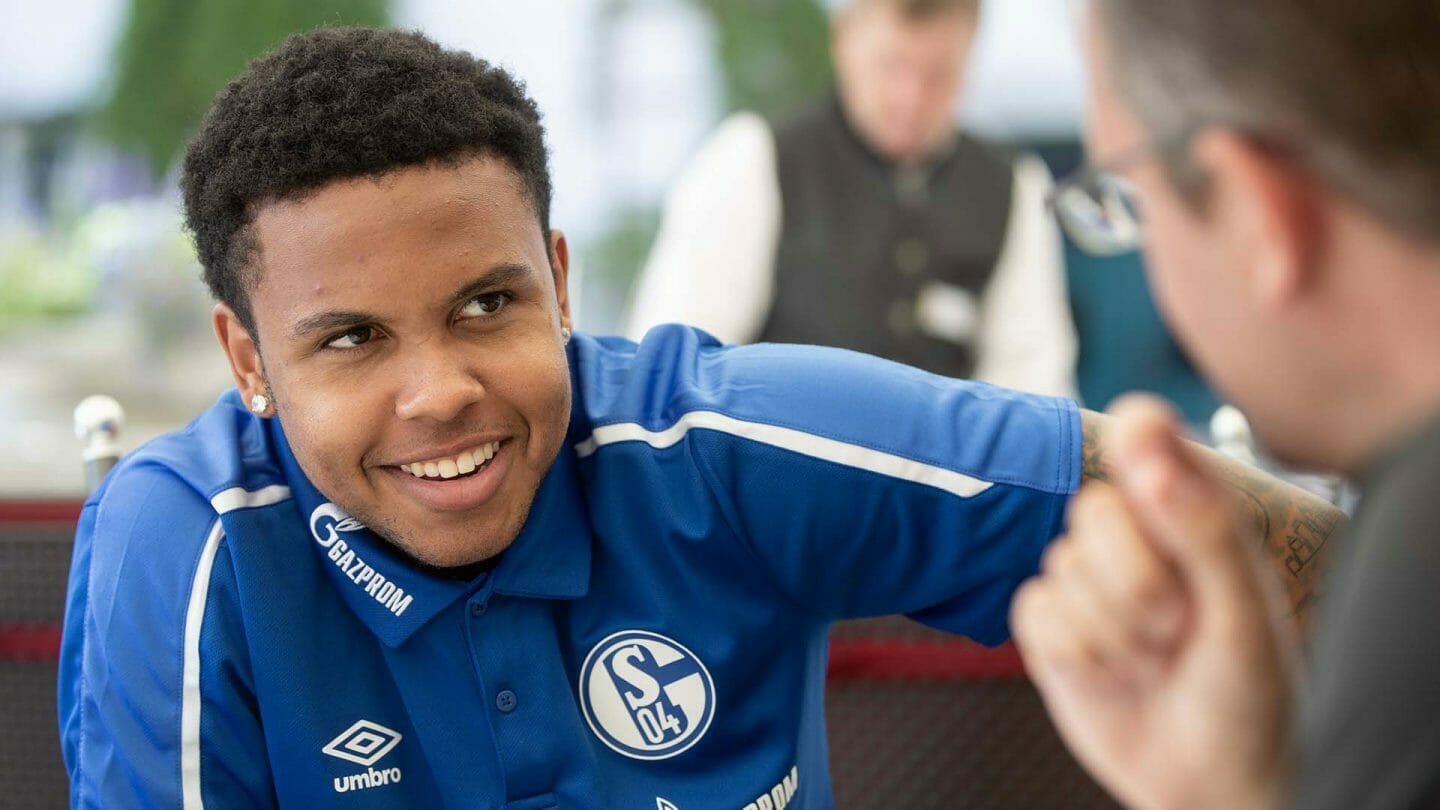 Which position would you see yourself in his system?
I have shown in the past that I can play in almost any position. The only thing I can't do is play in goal (laughs). I believe that I can show my abilities best as a holding or central midfielder. When I'm in the middle, I can see the game from all angles.
While a large number of your teammates were on holiday in June, you were on international duty and with the USA at the Gold Cup. How painful was it to lose the final against Mexico?
On the one hand, we can be proud of ourselves. We came to the tournament with a young team and played a lot of great matches. But as an athlete, you always want to win. So, of course the defeat hurt. I am still upset that we didn't win the tournament. We'll be ready to go again at the next Gold Cup.
I have shown in the past that I can play in almost any position. I just haven't played in goal yet.
In the final you led your team onto the field as captain. Why were you given the armband against Mexico?
Over the course of the tournament we had several team leaders to show that we are all captains. The fact that the coach chose me to wear the armband for the final was a great honour.
The Gold Cup Final was your last official match; the next is the DFB-Pokal matchup with SV Drochtersen/Assel. What do you know about these opponents?
I remember them from last season. They were no walk in the park for FC Bayern in the first round. In the end Bayern barely came out on top with a 1-0 victory. This match should be a warning to us. We should by no means underestimate them. We need to give 100 percent in every game whether the opposition is a top team from the Bundesliga or a team from a regional league. Against Drochtersen/Assel we are the favourites and we have to show why right from the first minute.