Ozan, first things first, how is your foot? Is it still painful or are you injury-free?
Thanks for asking. I'm fine again luckily. I'm completely injury-free, without any problems. I just hope now that I'm able to stay fit in the near future. As a footballer there's nothing worse than having to sit out and watch due to injury.
You celebrated your competitive debut in the 5-1 win against Paderborn. What did that moment mean to you?
It was a really special moment for me. David Wagner showed his faith in me, despite being out of action for a while, and rewarded me for my hard work in training.  I'm really grateful to the coach.
What feedback did you get from the coach?
He told me that he was happy with my performance, especially as it was my first game back from injury. We have maintained strong, regular communication ever since my first day of training. Before deciding to move here from Stuttgart, the conversations I had with David were very important to me and certainly played a big role in my decision. He always gives me good advice and constantly tries to help me improve. I try to translate his advice onto my actions on the pitch day in, day out.
David Wagner always gives me good advice and constantly tries to help me improve.
Have you already found a place to live in Gelsenkirchen?
Yes, luckily it happened pretty quickly. I don't live too far away from the training ground and I'm really happy with it.
What experiences have you had with Schalke fans so far?
Nothing but positive ones. The fans have been really good to me from the first day and have made me feel like I'm a part of the club. With every training session I can feel that our fans are something special, and I'm thrilled about it. The support we get at training sessions and away games is absolutely incredible.
How much of Gelsenkirchen have you already seen?
I've already found some really nice places, and I know which cafés and restaurants are good. But I haven't had much time to properly explore because of my injury and my rehabilitation process. But I will do it bit by bit.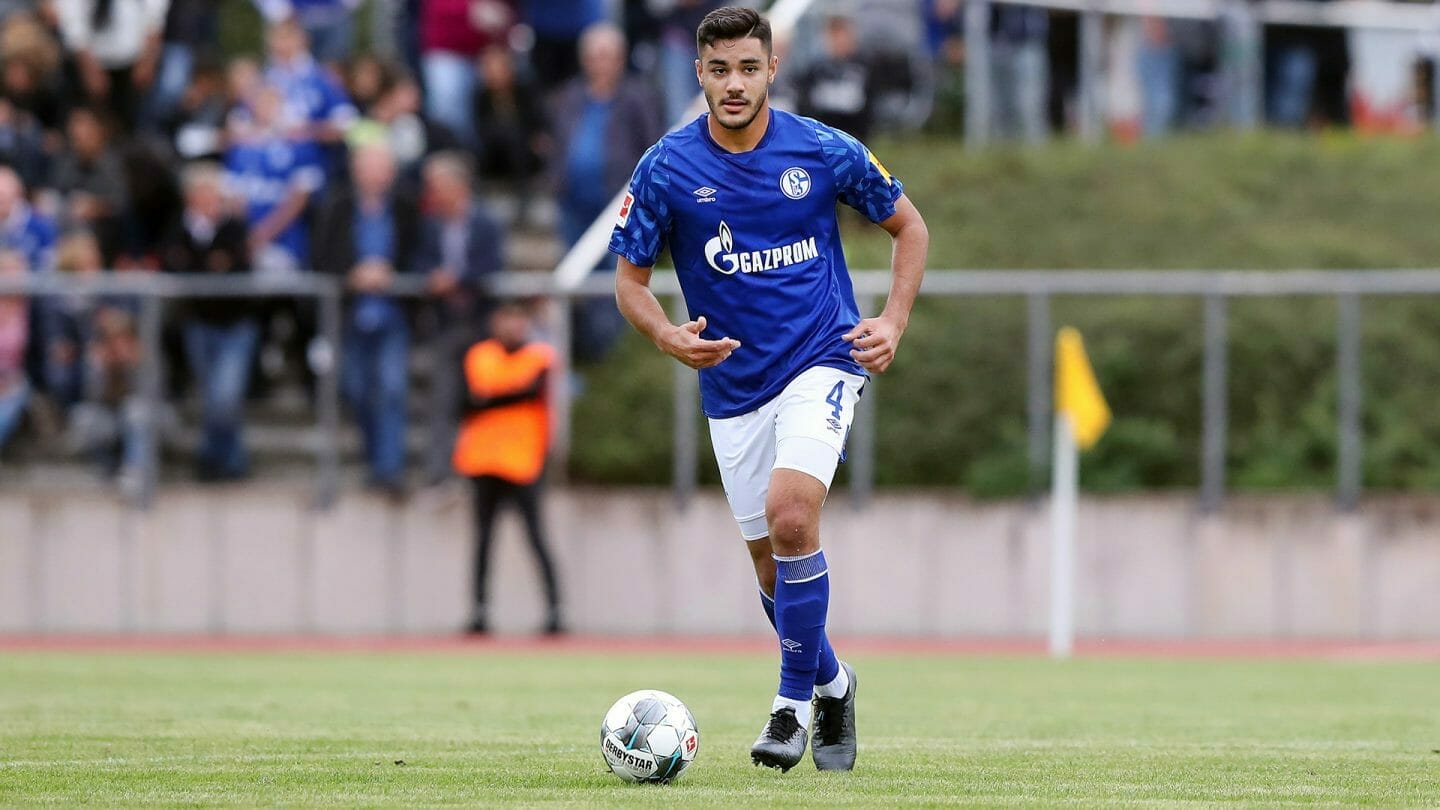 In Ahmed Kutucu, Suat Serdar and Levent Mercan, three of your fellow players have Turkish roots. Do you guys get up to anything together? If so, what?
Of course! We meet up a lot outside of Schalke and spend lots of time together. Sometimes we go to eat together; sometimes we just go for a chat. The boys are also helping me to slowly improve my German.
How well have you learned the German language already? 
It's getting better every day. At the moment I can talk to the other guys in the dressing room and I understand a lot already. My German lessons are helping a lot: we meet up three times a week. Juan Miranda, Jonjoe Kenny and Rabbi Matondo are also taking part in lessons.
Have your family already come to visit you in Gelsenkirchen?
My mother lives with me permanently. My father and my brothers have visited me a lot recently. They're all really happy for me. And they really like Gelsenkirchen and the Ruhr area.
My German is improving every day.
You were called up to the Turkey squad for the two internationals in September, however you declined the invitation to join up with the squad. Why was that?
It wasn't just my decision. However, I had only just become fit again and had only trained for a few days. Therefore the Turkish national team coach, Senol Günes, and David Wagner agreed that it would be better not to travel with the national team, but instead to stay and train at Schalke. I followed their advice and also agreed with it.
Were there any hints as to whether you will be called up for the next round of internationals in October?
The squad hasn't been decided yet, but I have kept in contact with Senol Günes. He calls me regularly to ask how I am. I get the feeling from our conversations that he is monitoring me closely. If I am called up again it would be a huge honour to represent my country.
The next opponent in the Bundesliga for Schalke is RB Leipzig. What do you think about the Leipzig squad?
Just like us, they have started the season with a new coach – and have done very well. In my opinion Leipzig are one of the strongest teams in the Bundesliga so it'll be very difficult for us. But I know that the coaching staff have looked at them closely and will point out their areas of weakness to us. I watched their game against Bayern and they really impressed me. They are quick, technically strong and clinical. But I already knew this from pre-season, when I played against them with Stuttgart.