Ozan, welcome to Gelsenkirchen! The setting for your first interview as a Royal Blue is our home, the VELTINS-Arena. This isn't exactly unfamiliar surroundings for you as you played here in the 2018/19 Champions League group stage with Galatasaray. How did you find the stadium atmosphere on that night?
Even before kick-off, I noticed both in the dressing room and in the player's tunnel that Schalke must be a very special club. The atmosphere created by the fans really gets through to you and you seize the opportunity to impress on the pitch. The atmosphere is similar to that created by the Galatasaray fans in Istanbul. The fans are very passionate and emotional.
Over the course of the last six months, you've settled to the standards of the Bundesliga during your time with VfB Stuttgart. Had you previously followed the Bundesliga before your winter transfer?
Of course, people from all over the world follow the Bundesliga. I had previously watched several matches in Germany. Consequently, I knew from an early stage that the Bundesliga was the best league for me to continue my development. This opportunity became reality when Stuttgart declared their interest in signing me.
After moving to Germany, you didn't show any signs of difficulty settling into your new surroundings and the Bundesliga. You also became a key player for Stuttgart straight away in the Rückrunde. Additionally, your strong start in Germany was marked with the DFL's Bundesliga Rookie of the Season award which was voted for by the fans. How have you felt about your development?
I have worked very hard to improve. I was 100% focused in each match and gave everything I had in each training session. There is nothing more that a person can do. I hope I can carry these performances into next season.
I have worked very hard to improve.
After VfB Stuttgart's relegation from the top flight, numerous clubs declared an interest in signing you. What was the deciding factor in signing for Schalke?
There were several factors behind the decision. Firstly, the fans deserve some credit and they had an influence on me during Galatarasay's Champions League match here in Gelsenkirchen. I also had some very promising interviews with Michael Reschke and David Wagner. I have a very good feeling here and am convinced we will enjoy success together here at Schalke. I also know Massimo Mariotti from my time in Stuttgart. He worked hard to integrate me into the team and he will do the same here at Schalke. He is a very warmhearted person who has already helped me a lot during my first few days at the club.
Before joining the Royal Blues, did you know any of the Schalke players personally?
Ahmed Kutucu and I have previously played together in the Turkish youth teams and we played at the U17s World Cup together. He is one of my close friends. I have also spoken to Suat Serdar in the past.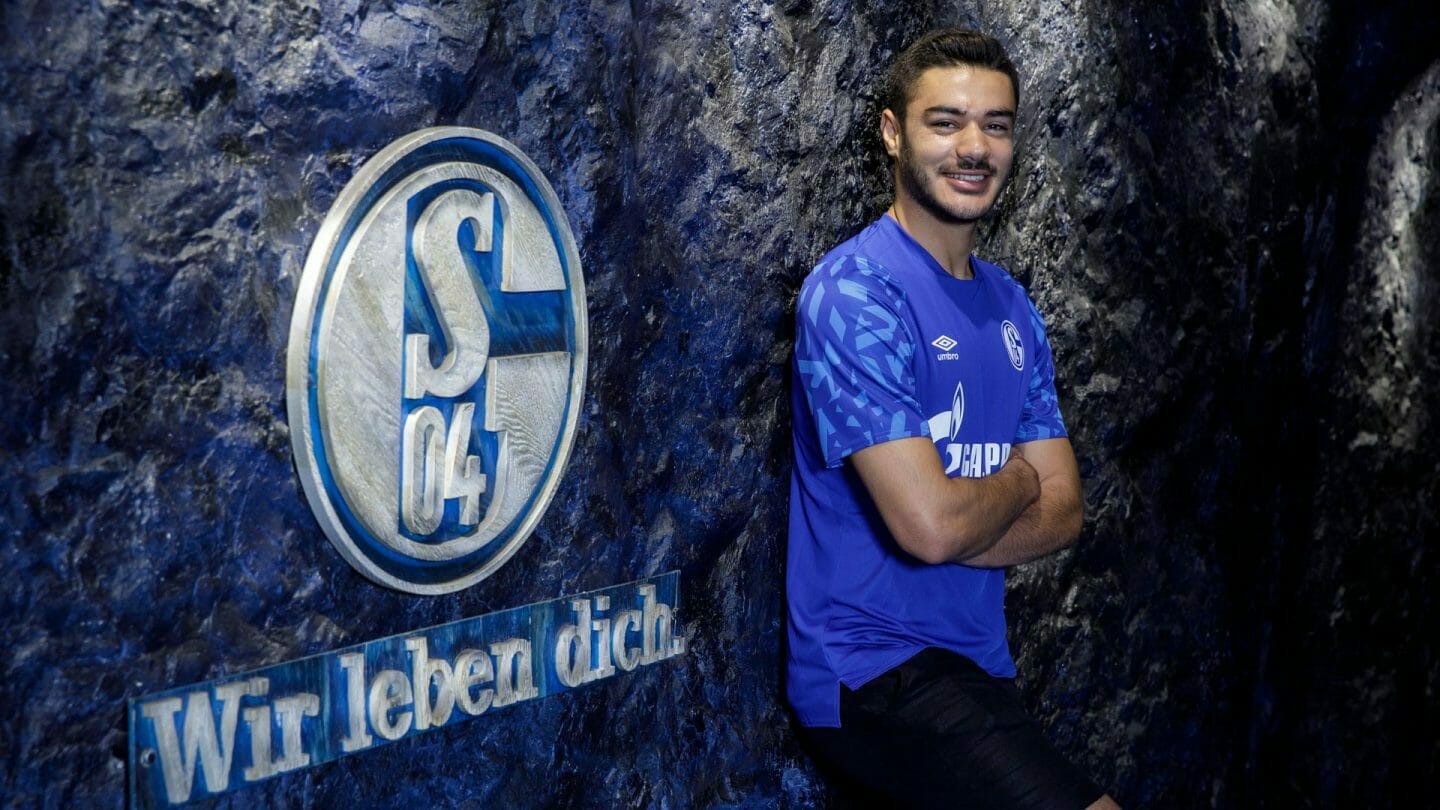 How good is your German?
I have already learnt the most important words and phrases over the course of the last few weeks and months. Most importantly, I've learnt the phrases I will require on the pitch. Generally, I don't experience any problems speaking the language but I do need to practice my sentence construction.
Will you find a house in Gelsenkirchen?
That is the plan. I would like to live in the city where I'm playing football.
You are still only 19 years old. Have you experienced any signs of homesickness over the last few months?
As I went to a football boarding school when I was younger, it isn't unusual for me not to constantly have my family by my side. However, my family do come and visit me regularly and we see each other a lot. The timings do still have to fit in with the school holidays though as my sister is still at school.
What do you like to do on a day off from training?
I love travelling and exploring. Gelsenkirchen is in an ideal location to go exploring other nice places by car. This is something I really enjoy.
I would like to live in the city where I'm playing football.
You will wear the number four shirt for Schalke next season. Did you choose this shirt number for a particular reason?
I have worn the number four shirt before for youth teams and I love that number. Currently, some of the best players in the world wear the number four shirt and this spurs me on to improve.
You are able to beat a lot of players due to your speed. What is the secret behind your impressive pace?
During my time at Galatasaray, we completed several specific drills which focused on our speed. Of course this played into my strengths at the time but I think I just have a natural instinct for speed. It also isn't just pace which helps me as a centre-back. Good tactical awareness always helps defenders to force their opponents into making a mistake.
What personal aims do you have for the upcoming weeks and months?
Initially, I would like to perform well during the pre-season before making a strong start to the 2019/20 Bundesliga campaign.