How old was Weston when you first met him?
Weston was around 8 years old when I first met him. His family had just moved here from Germany. I had a good team, and Weston's parents had heard of me. They found out where my club was playing one weekend and then met with me to ask if Weston could join my team.
What were your first impressions of Weston as a kid, as a player? Did you ever think he would make it this far as a professional?
The first practice he attended, when he touched the ball for the first time, I knew he had potential. I told his parents "this kid is going to play at a high level. I've coached a lot of kids before, and your kid is special." Since then, I always knew he would play at a high level, but I never thought he'd do it this quickly!
How would you describe him as a player?
Very physical, he has a lot of energy. When he first came to my team I used him as a "roamer", he didn't really have a set position. Some of the other boys would get frustrated because Weston was also intercepting passes and almost stealing the ball from his own teammates. He always had pace and his recovery was amazing.  Watching him do all those things at such a young age, I knew he had potential.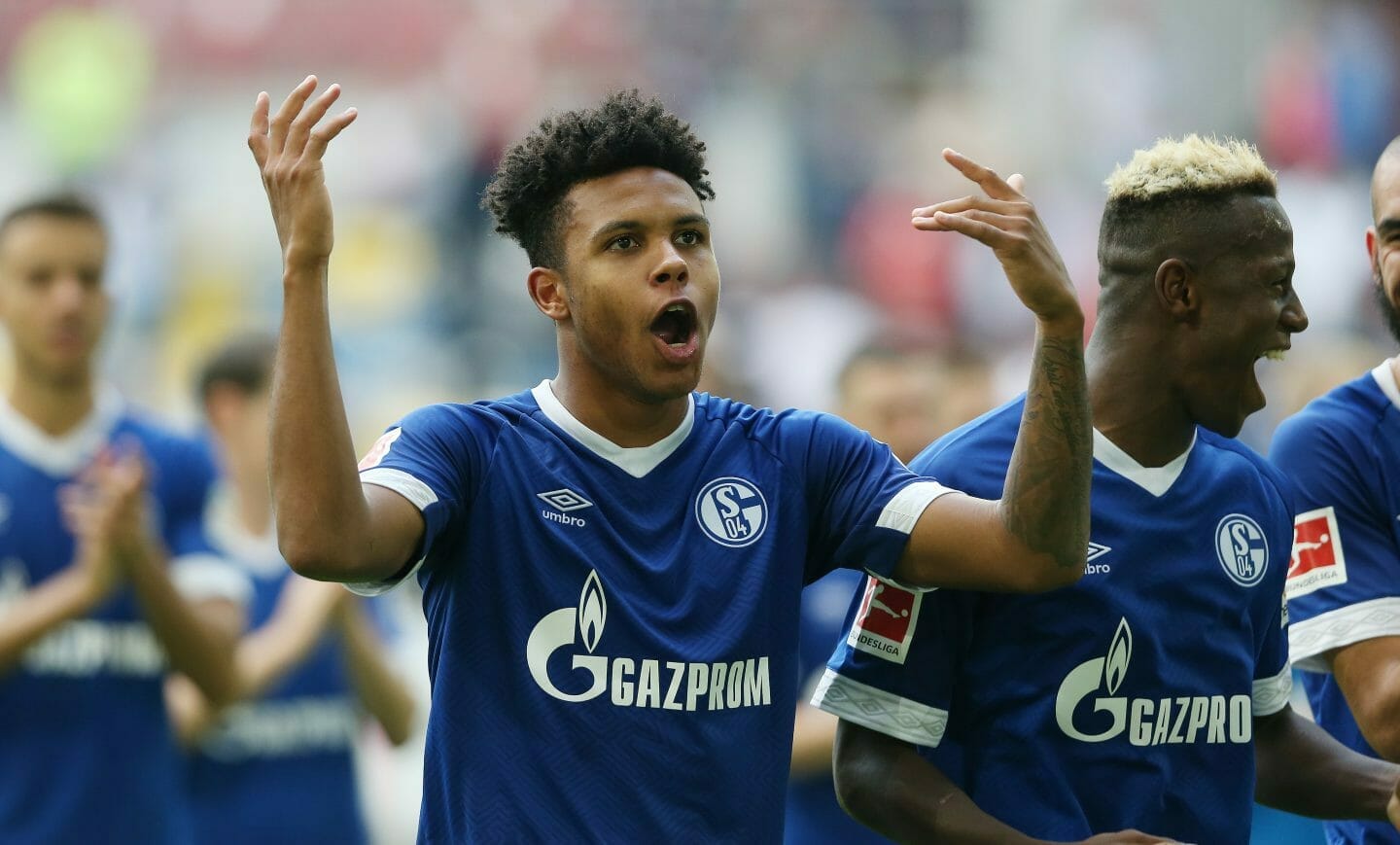 What about his personality off-field?
He was very jovial and funny. After the games he would always want to hang out with his teammates. Everyone liked him; he had a very good attitude on and off the pitch.
How is your relationship with him now?
We still have a very good relationship. We still talk a lot since he left. Last Christmas, when he was in the U.S., he came to my house with his parents. I actually spoke to him recently, before the DFB-Pokal match. I promised I'd finally come over to Germany to watch one of his games!
As his former coach, what's it like to watch him play on TV?
It's very special. I'm his biggest fan, after maybe his mom. I watch every game, and if I'm not home, I record it to watch it later. Whether for USMNT or Schalke, I've watched every game since he's gone pro.
What would you say is his best position?
I like him as a central attacking midfielder. That allows him to drive forward, which he's good at, but also gives him the freedom to float.
Where do you see his role in the USMNT moving forward?
I think with he has a lot of potential and a future in the national team. We have to remember he's still very young. Now that they have appointed a coach [Gregg Berhalter], hopefully he will implement a system that will complement Weston's skills.  I like how the coach is playing the young players; this is a strong generation.
What are your thoughts on all the young Americans coming through in the Bundesliga? Is it helpful for Weston to have that network in Germany?
Weston loves playing for Schalke; he told me it has a real 'family environment'.  He has friends in the city where he lives, and he also spends time with the other young Americans in the Bundesliga. I think he's loved in Gelsenkirchen, he's the future and the coaches see that.
If you could give Weston one piece of advice, what would it be?
I would tell him to be safe, eat healthily, practice hard, listen to the coaches and be disciplined, because all of those things will take him forward.