Daniel, it's been an incredibly successful month for you. To what do you attribute not just your own success but also the team's?
At the start of the season, I was struggling to adapt to my new position in this team, even though I've played it earlier in my career. It was a big change for me despite being somewhat familiar with it. Nevertheless, I'm totally committed to this team and I think we're on the right track to success, a track which isn't nearly at its end. At the moment, it's so fun to be out on the pitch every week with those boys.
At the moment you're third. Do you think that the table has any sort of significance at this stage of the season? Or do you try to forget your position at the minute?
If I'm honest, I check the table after every game. I always have done, even when we were struggling. At the moment it looks great for us, but we've only played 13 games out of 34 – and we all know it's not the final table yet. It makes us all very happy to see Schalke so high in the table and we'll do everything we can to keep it that way.
It's a tricky fixture for you this next one. You go to Leverkusen for Topspiel. Did you watch their game against Bayern?
I didn't see the whole game but I saw most of it. It was definitely an eye-opener for us to see them win in Munich, not everyone can do that. Lukas Hradecky had an insane game and kept almost everything out, and in doing so cemented himself as one of the top goalkeepers in this league. Hopefully he won't play that well against us on Saturday.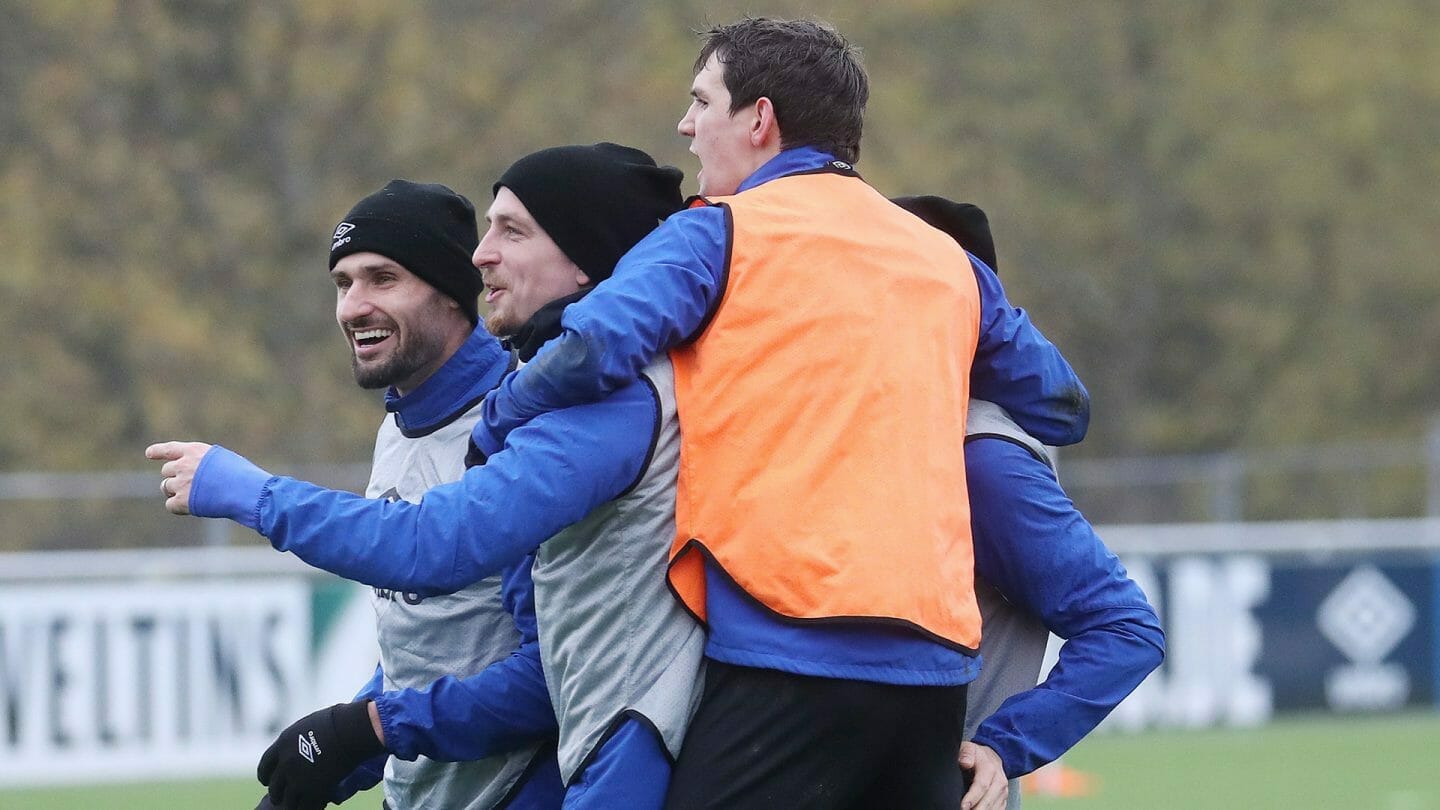 Leverkusen has been a successful place for you personally – three games, seven points. Do you think you can continue that?
I hope so. If we play like we have been doing recently, then we're all set. I expect a very open, attacking game as Leverkusen come in to this one in a good run of form too. I'm convinced that we won't come home empty handed from this one.
Leverkusen will come at you with plenty of pace. Do you expect a big challenge in this game?
They're not slow those boys, that's for sure. But we've played plenty of teams who have a lot of pace at their disposal in recent weeks so it's nothing new to us. We have to close them down quickly and be strong in the tackle if we're going to win.
When Schalke go to Leverkusen, there's always plenty of fans that come along to support. Do you notice the loud support of your fans throughout the 90 minutes?
Of course. But that's not just the case for games against Leverkusen, it's every away game. Straight from kick off there's always a huge noise coming from our end. When you come to warm up and there's already thousands of fans waiting to cheer you on, it really gives you that extra push you need. We're incredibly lucky to have such loyal and vocal fans.